Last updated on November 7th, 2020 at 08:11 am
Introduction:
Hello, My name is Harish Nemade. I'm a Digital Marketer since April 2018.
And completed over 7 Internships in Market research & Social Media Marketing. I'm also a Blogger and blog about digital marketing.
Experience of 1 year of digital marketing allows me to grow your business Online.
Trust Issues? Don't worry, Below are my Valid & Licensed Certifications from various sources 😉
Internships Certifications:
(Only Internship Certifications are issued by Futwork and Partner Companies)
1. Parkingwala: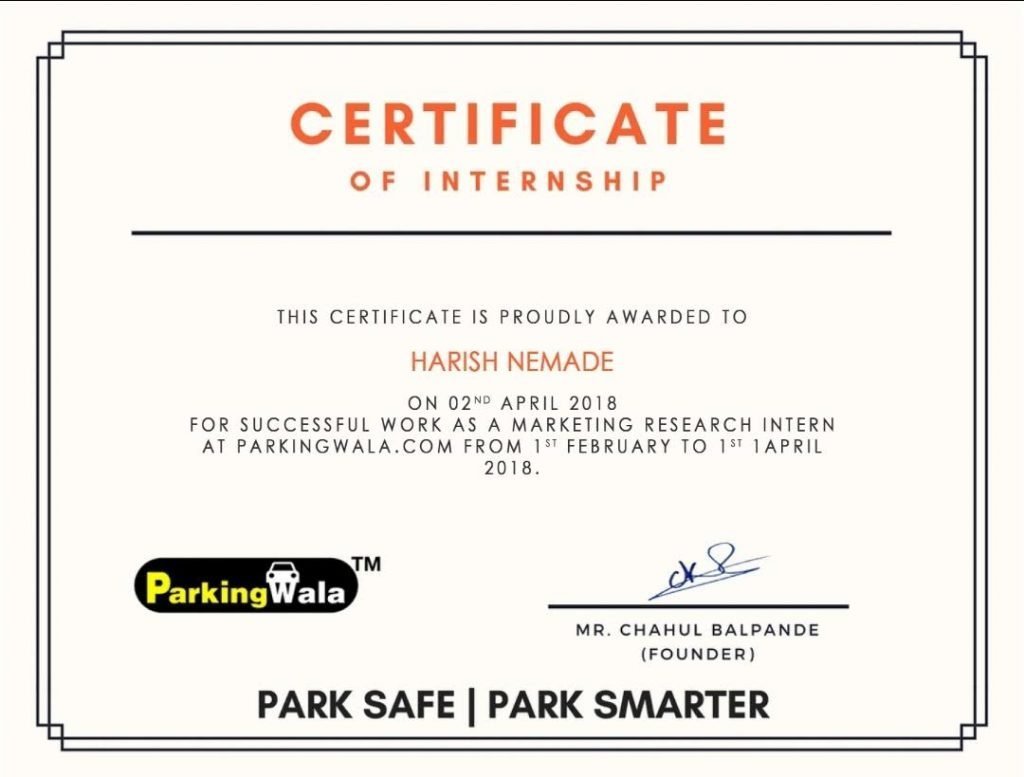 2. Photrend Photography: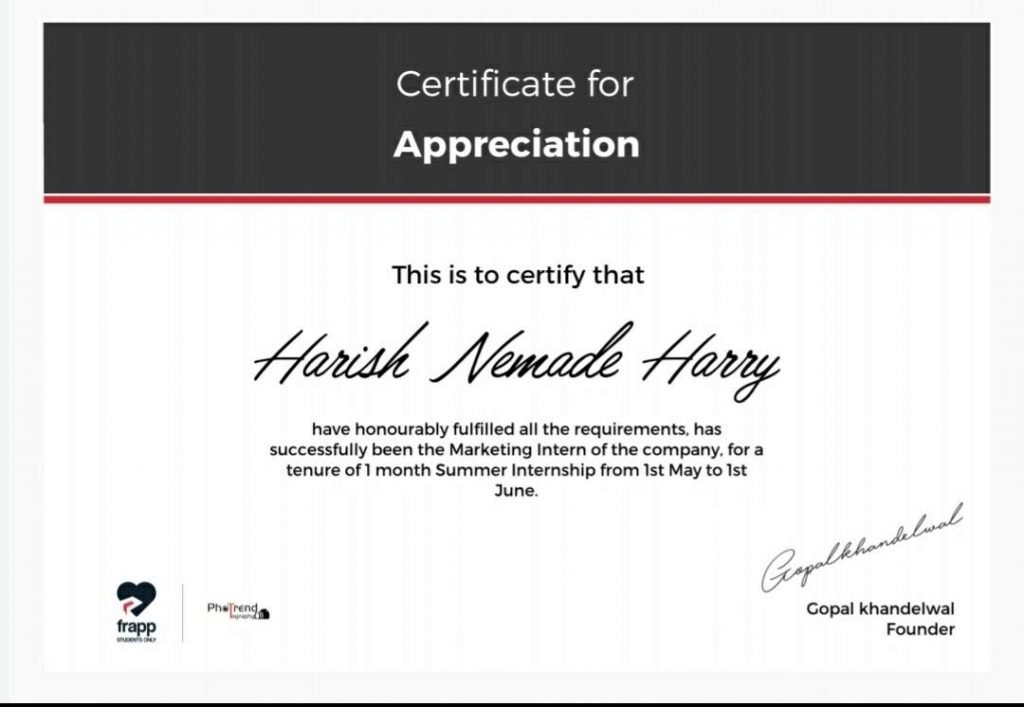 3. Frienden Management Services Pvt. Ltd: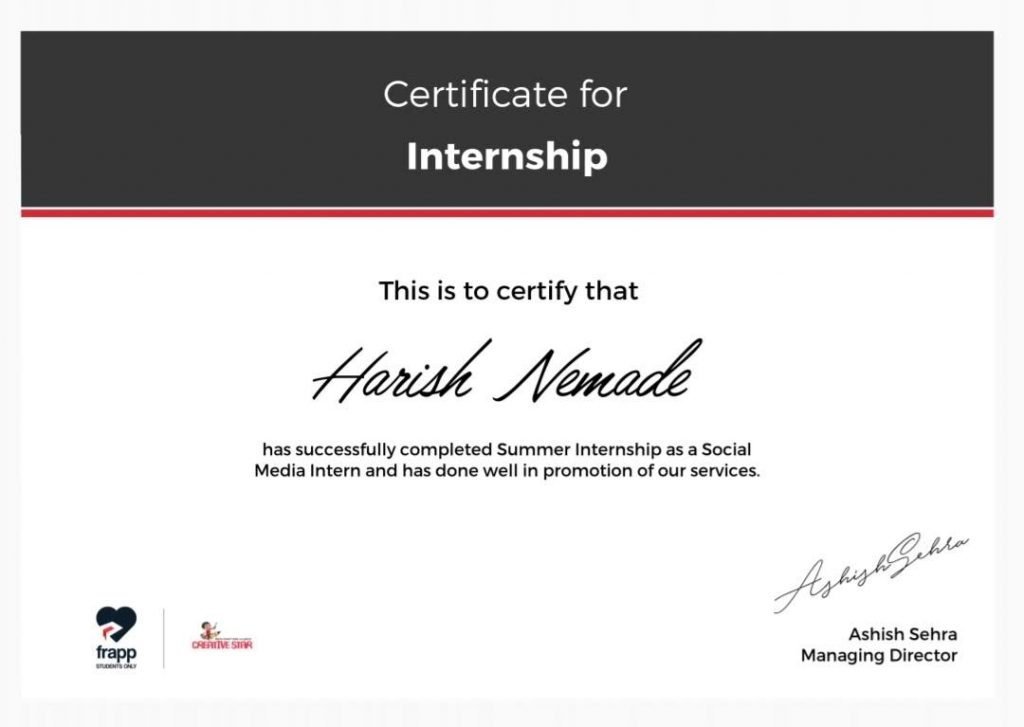 4. Eventor: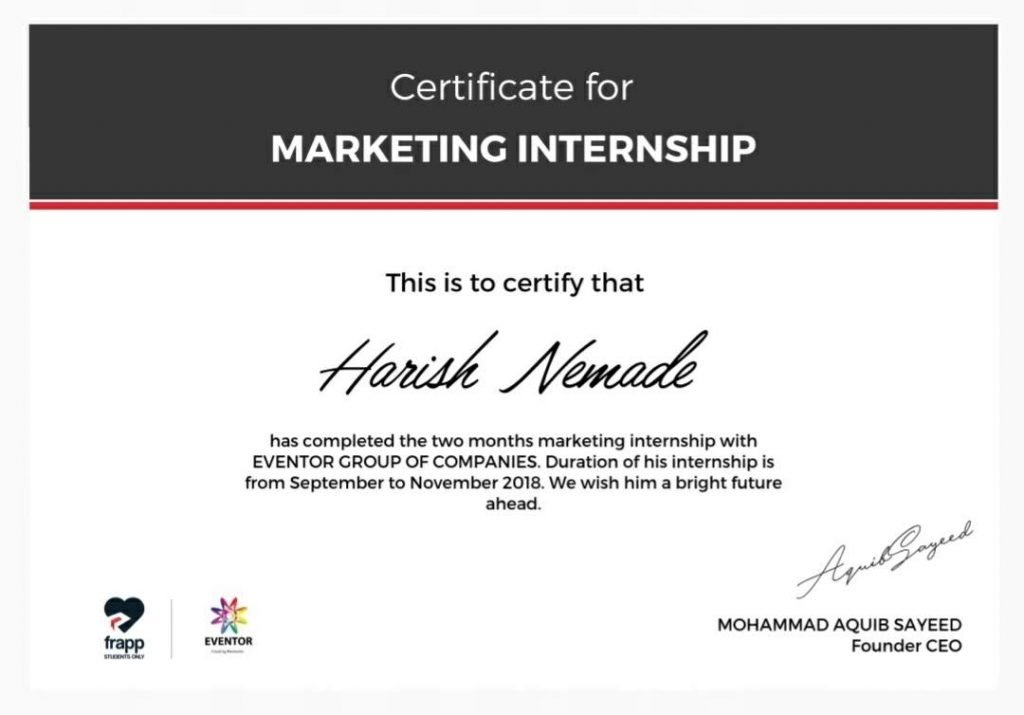 5. Its YourSpace: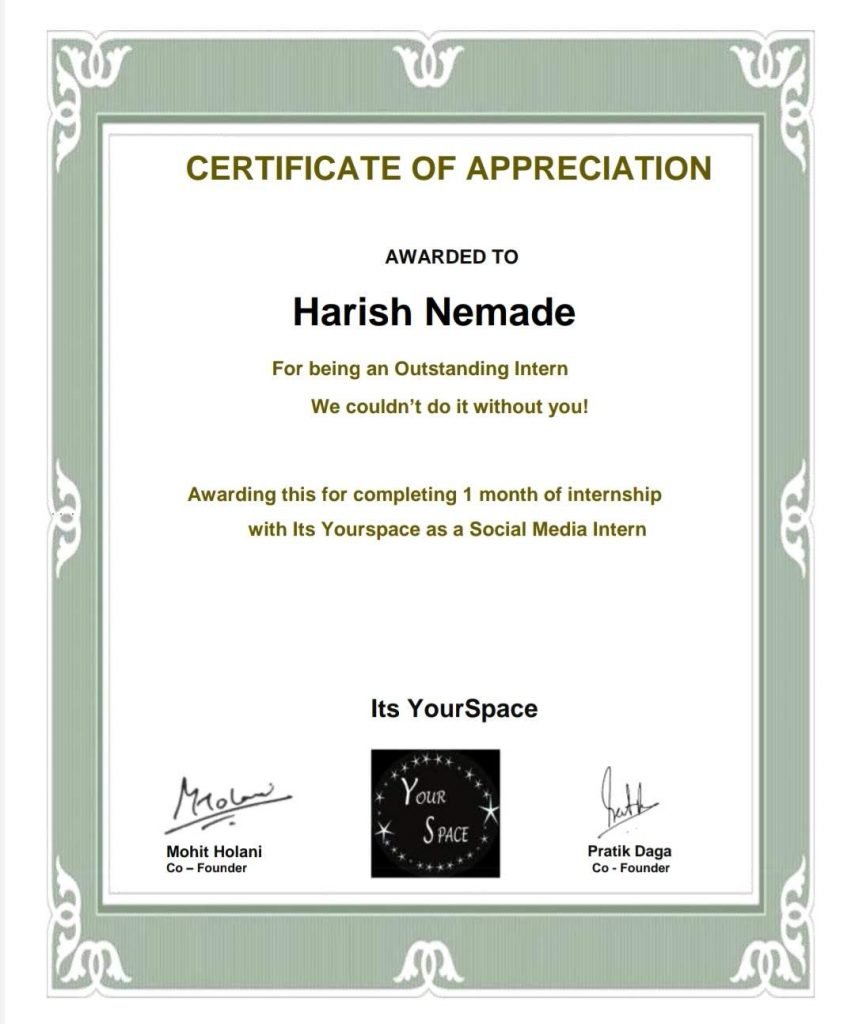 6. Redwhale Wireless Pvt. Ltd.: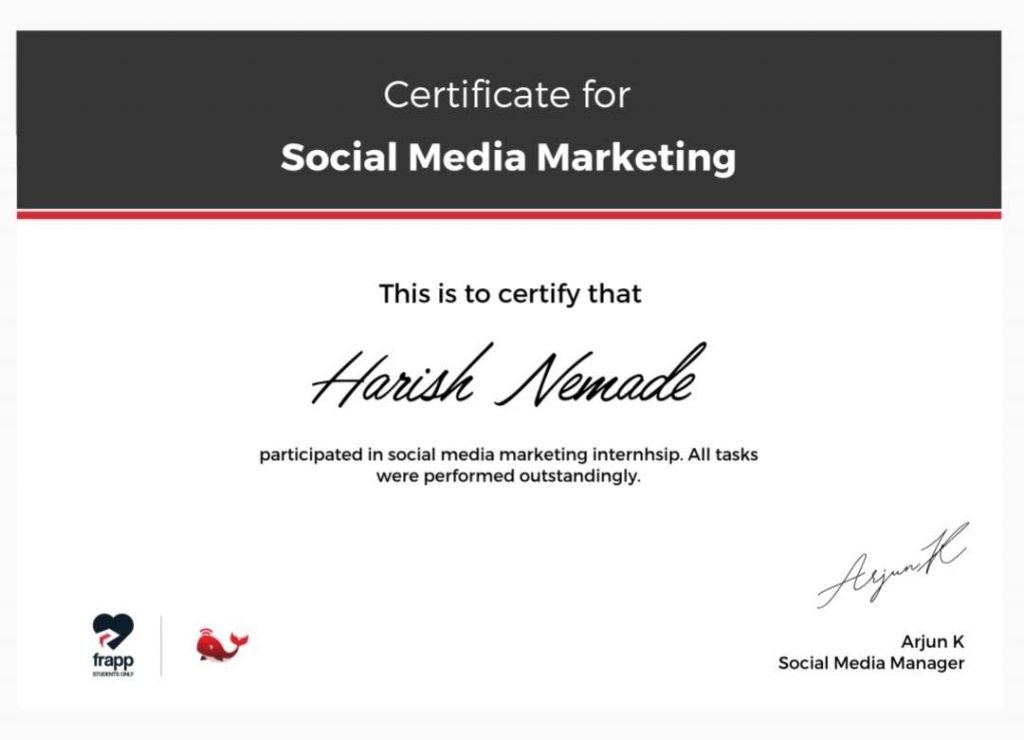 7. Frapp X Bolo – Student Ambassador: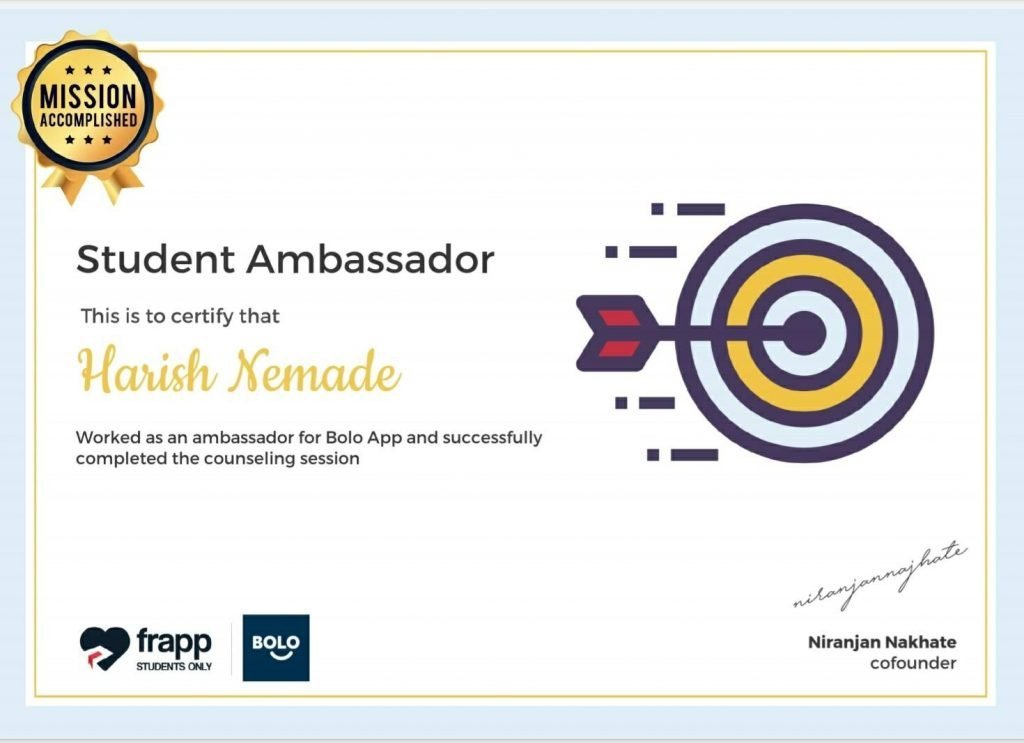 Training Certifications:
1. InternTheory: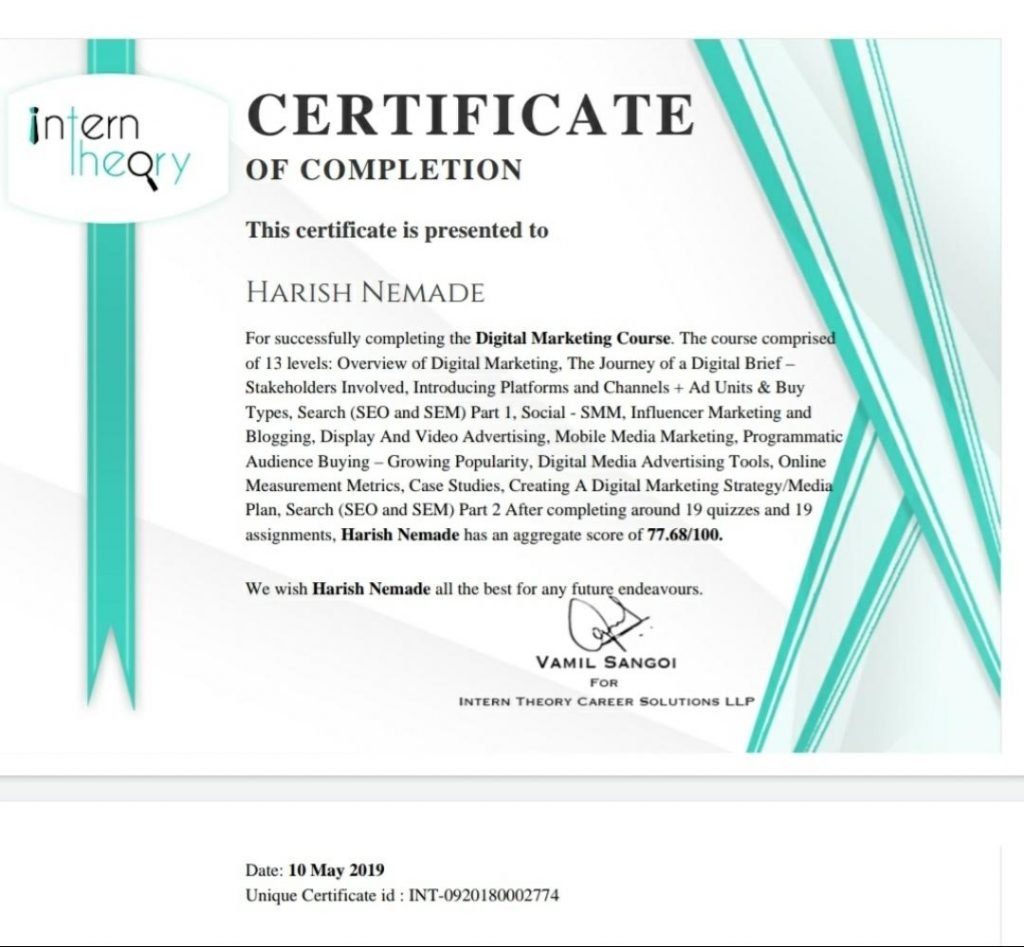 2. EduPristine X The Digital Marketing Association (UK):
3. Yoast SEO for beginners: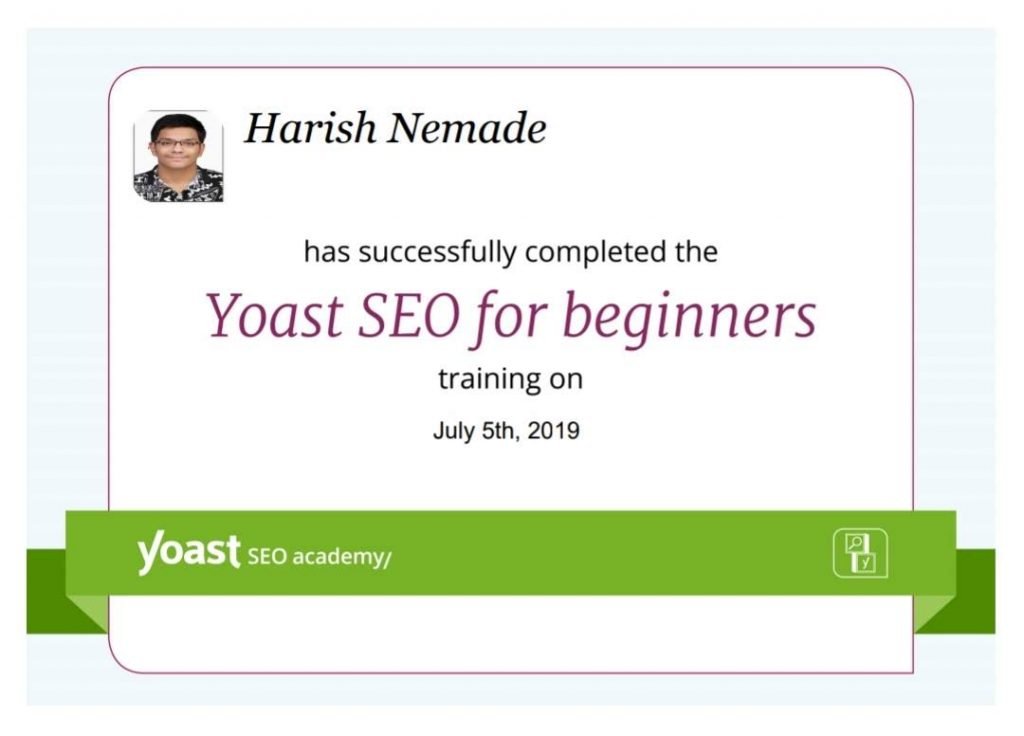 4. SEMrush SEO Toolkit Exam:
5. Yoast WordPress for beginners: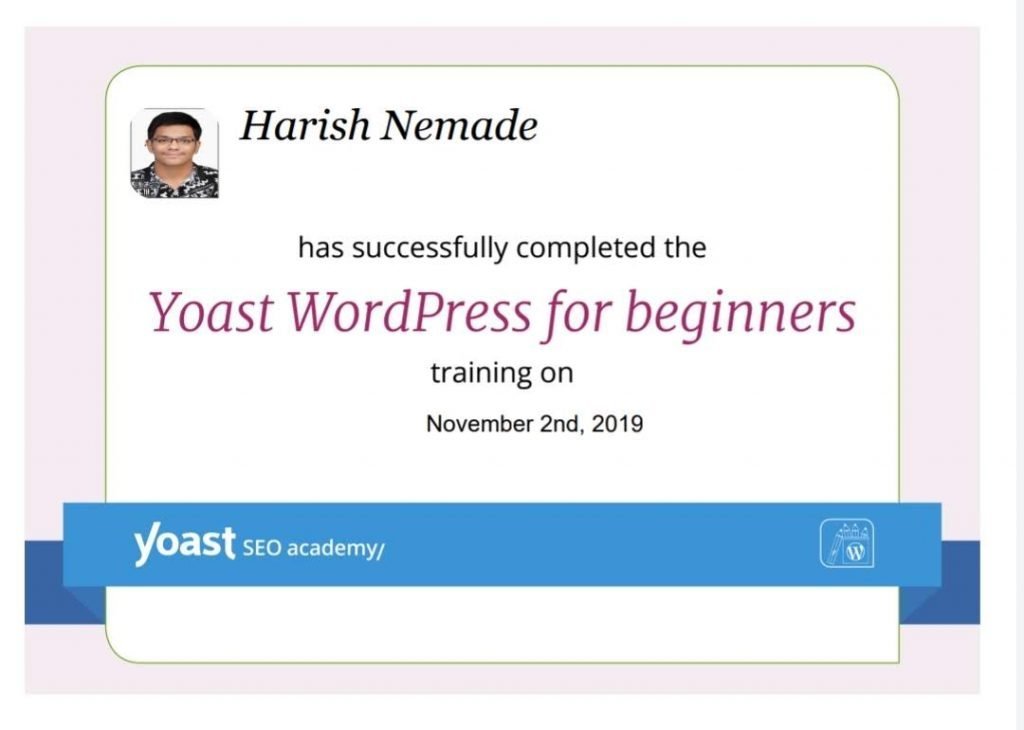 6. Google My Business Basics (Skillshop):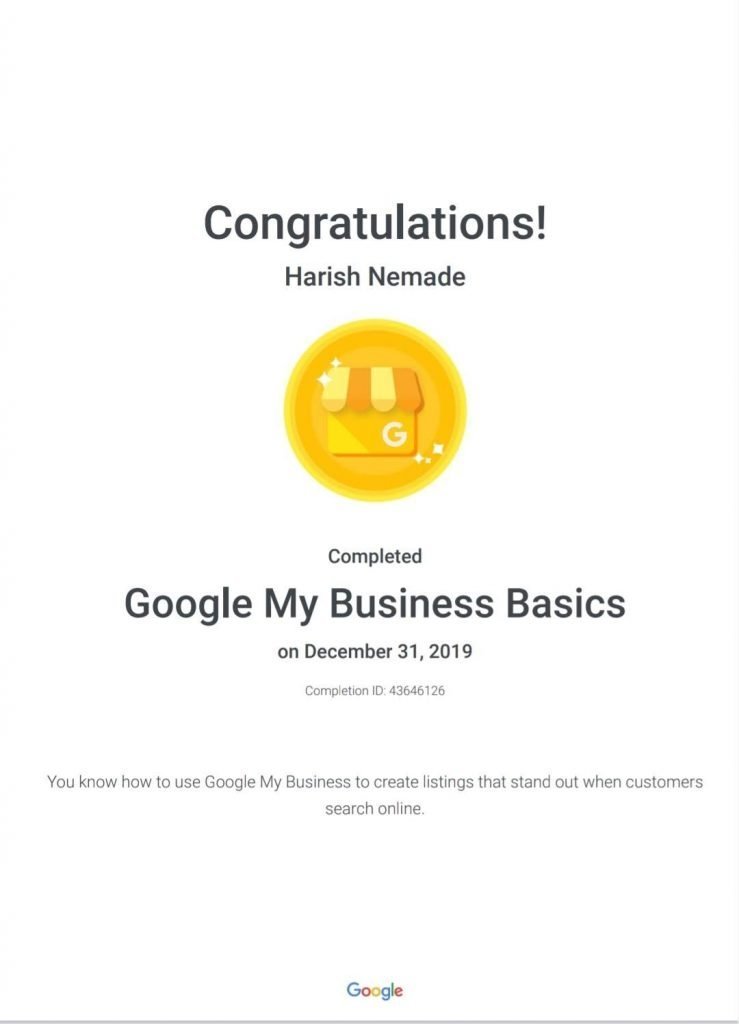 7. Yoast-all around SEO:
8. SEMrush Keyword Research Exam: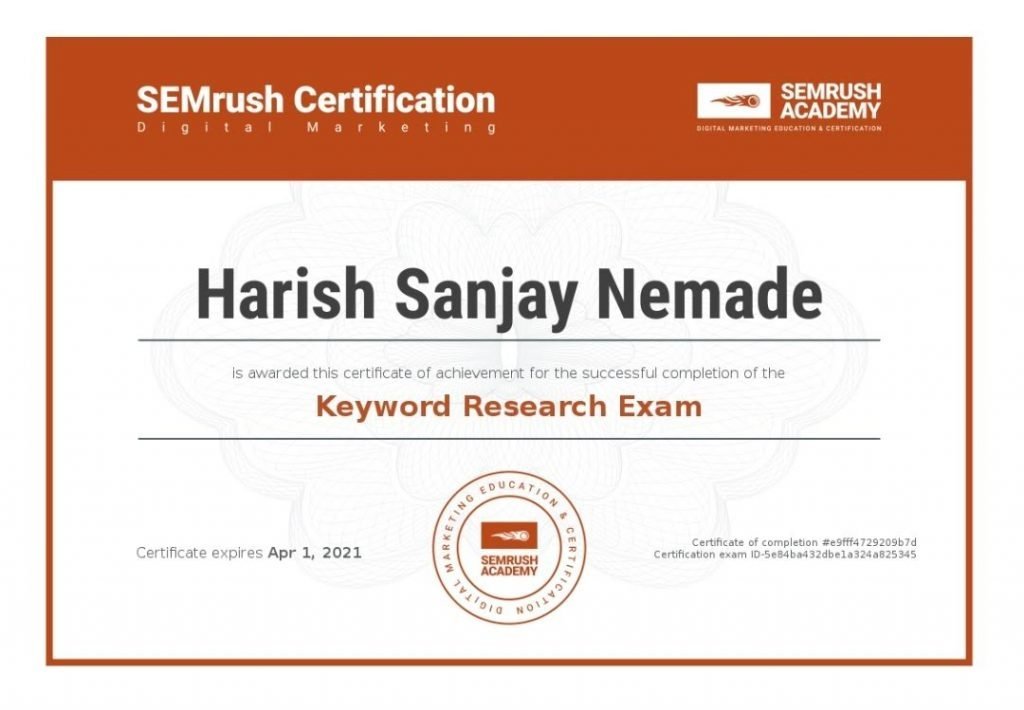 9. SEMrush SEO Fundamentals Exam: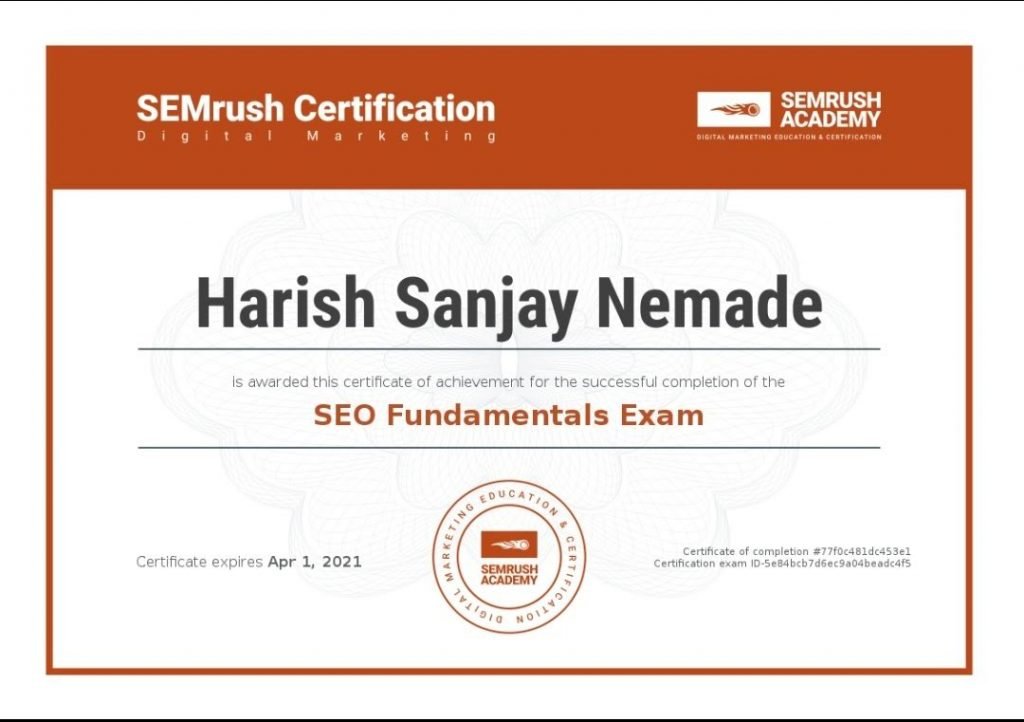 10. Online Business Organization X Digital Marketer: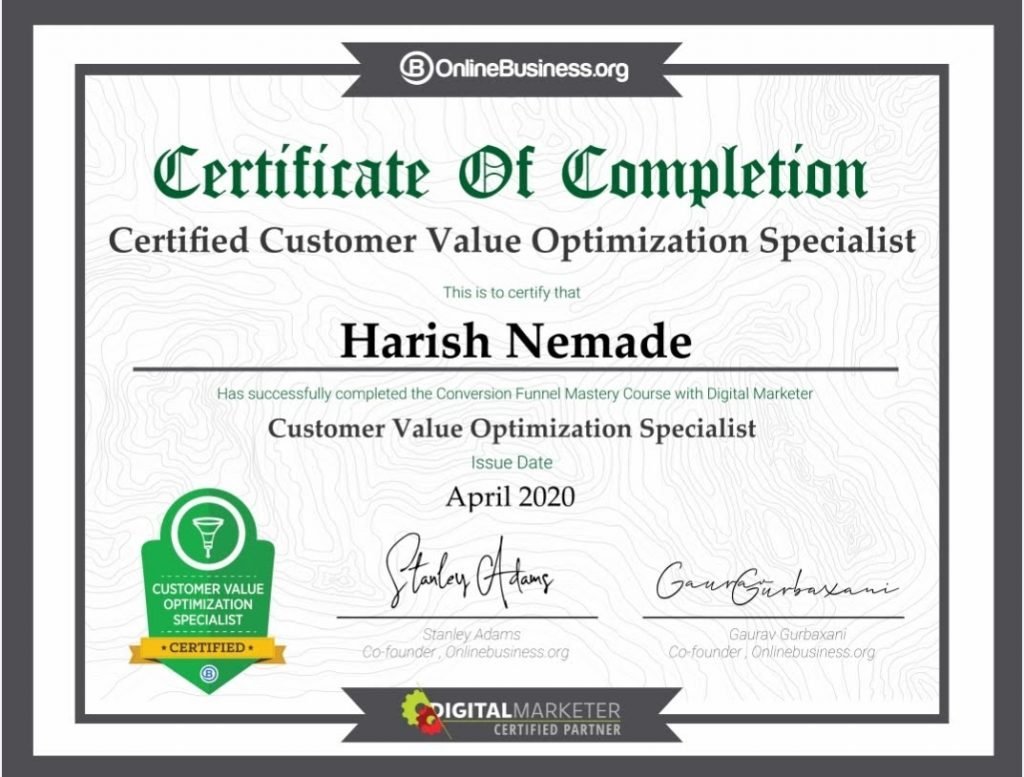 11. Search Marketing Specialist: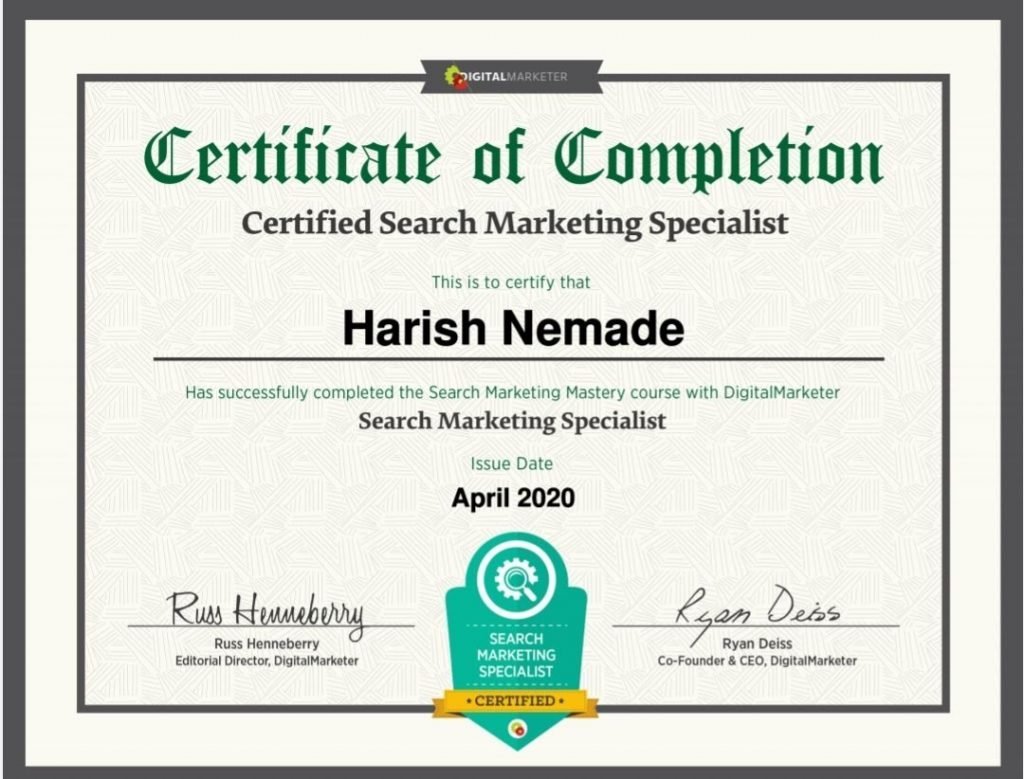 Above are some of my achievements since April 2018.
I know you might wonder, Hey why did you upload so much of Images? Well, the truth is we won't believe in any builder and lend our money right? We will first think about whether he's trustworthy or not looking at his Projects completed successfully.
That's what I did! I shared my achievements with you all as proof of a Digital marketer.
In today's world surviving business in an online world is a bit difficult.
For that reason, I will soon start my Digital Services to help small startups to grow Online and build brand image.
Subscribe to my Newsletter and stay tuned 😉
Actionable Tips about Digital Marketing from Harish 😉
Get Rich Resources, Tips & Strategies about Digital Marketing straight into your Inbox. Subscribe. It'll just take few seconds 🙂
Thank you for your cooperation.
Visit Home.